14K Gold Swarovski with Flower Name Necklace Customizable Personalized Fine Jewelry

This gold name necklace is an awesome way to accessorize your look without going overboard. Designed from carefully selected gold, it is available in double thickness to make sure it can be adorned over long periods of time without the need to replace it. The simplicity of this design is a distinct feature, making it a suitable gift for just about any ceremony. In addition to the color crystal birthstone, the name necklace features an elegant flower design on any of the letters specified by the client. The flower simply adds glamour to the complete look, so go ahead and express your style with this timeless piece.
Specification:
Material: 14K Gold
Thickness: 0.8mm / 0.04″
Chain Style: 14K Gold Box Chain
Chain Length: (How to choose the right chain length?)
14″ Chain (35cm) – Child
16″ Chain (40cm) – Youth & Adult
18″ Chain (45cm) – Adult Size

The necklace is 100% handmade to guaranteed to be unique! Hand crafted out of solid 14K gold ensures a unique and enduring piece of jewelry. Surprise your loved one by giving them a gift that is just as unique as they are. Choose from three different chain lengths and two chain styles. These name necklaces are crafted to meet the highest standards of workmanship and beauty and can be personalized with one name or one word with one capital letter for each necklace with up to 12 letters with desired chain length.

Make someone's special day even more special with this elegant personalized necklace.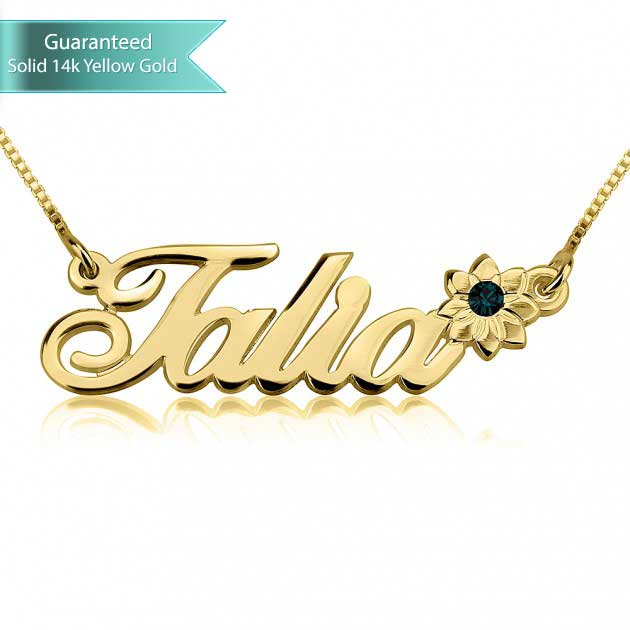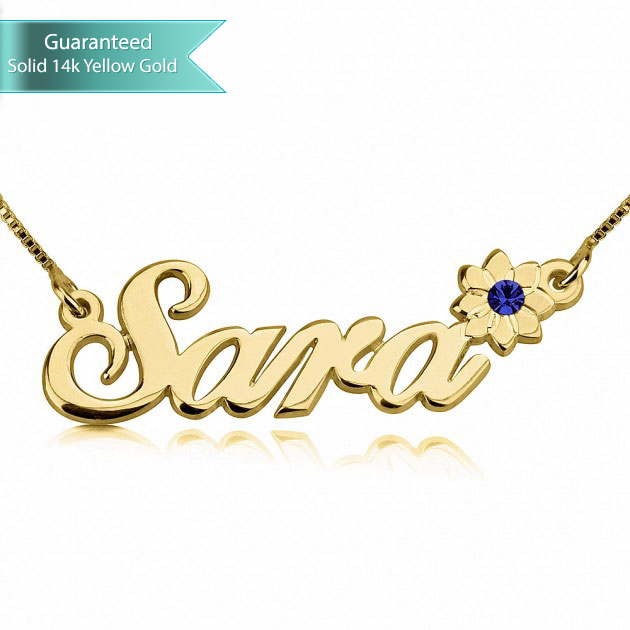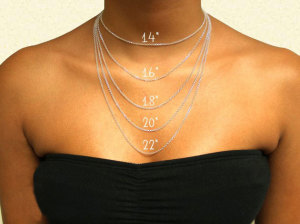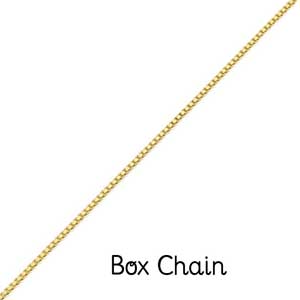 I do not make this jewelry. I just sell it.

Double Thickness 0.8mm - $64.95