Fancy Gold or Silver Alphabet with Free Numbers

Each Digital Alphabet includes:
52
52
10
13
06
0
0
1
0
0
Capital Letters Without and With Drop Shadow
Lowercase Without and With Drop Shadow
Numbers Without and With Drop Shadow
Punctuation Without and With Drop Shadow
Other Elements Without and With Drop Shadow
Wordart
Papers
Alphabets
Frames
Quick Pages
All items are not shown in the preview of the kit.
This alphabet comes in gold and silver.
This alphabet comes with and without a drop shadow. Each letter is an individual png file. They are 300 dpi and about 2900x2300 px each depending on the letter. I make my graphics large so they can be used on other craft projects besides scrapbooking. An example would be if you want to put them on a T-shirt. These files may be used for digital scrap booking or can be printed off and used in paper scrap booking.

There are 3 rar files totally 228 MB to download for the gold kit.
There are 2 rar files totally 177 MB to download for the silver kit.

Click on the images below to download the numbers for free.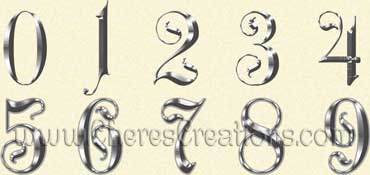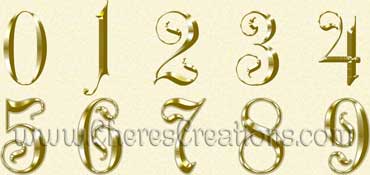 If you would like this on a CD let me know and I will make another listing that includes a CD and shipping.

The watermark will not be on the downloaded graphics.

A Business License can be purchase here.

If you would like this in a different color please contact me for details.